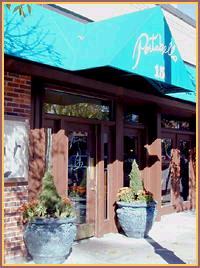 PORTABELLA
PORTABELLA in Clayton was named "Best New Restaurant" in two separate St. Louis readers' polls, has won reviews from regional media critics, and has been featured on the Food Network.
KING LOUIEs is a jewel in midtown St. Louis. A rare combination of wonderfully prepared food, great ambience and service dedicated to personal satisfaction. You will want to dine here again and again.
THE SOUTHERN BELLE is a warm, welcoming and, yes, comfortable place to eat American comfort food such as baked ham, meat loaf and mashed potatoes. Good portions, fine value and enough little extras (country pâté, fresh soups) keep it interesting for those who don't exactly turn cartwheels over eating the same stuff Mom used to make. The attached Mullen Creek bakery (open for retail) adds a special touch to the bread and pastry products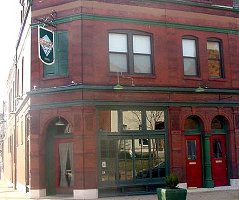 SIDNEY STREET CAFE in Soulard. Leave the vegans at home. You'll be eatin' meat at this popular bistro -- they don't even bother putting salad on the menu. In fact, they don't really have menus; your efficient server recites the 30-odd detailed selections from memory while you gape open-mouthed. Anything you order will be more than satisfactory, and a great deal of it will be surpassing. Avocado cream gives "pueblo" ravioli a jolt, and raspberries spruce up pork chops. Look for a casual, convivial clientele; a mood of relaxed elegance; and delicious beignet-like bread pods.